There is a lot of buzz around the word 'Vegan' now. The vegan lifestyle is not only in assimilating its virtues in the food we eat but also in the products we purchase for our daily use like the makeup products, medicines, bags and musical instruments. But don't be misguided by the vegan cosmetic products you purchase. See to it that those are cruelty free too.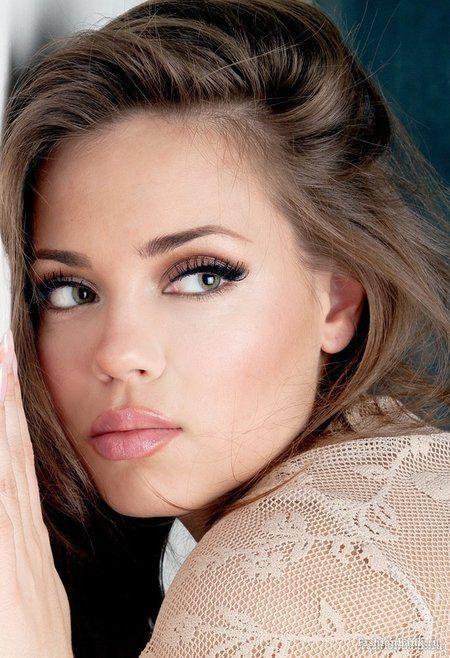 Courtesy-weddbook
So what is this cruelty free concept? Isn't the product being vegan means that it is cruelty free too? The difference between cruelty free and vegan products:
Vegan products: The vegan cosmetic products don't contain animal ingredients or the byproducts. So there are no things like the collagen, gelatin and honey also in addition to many more things.
Cruelty free products: The cruelty free products are those which have not been tested on animals at any point of creation of the product or after the final product are derived. The ingredients used in such products are already approved safe for use and hence do not necessitate their testing on animals.
The cosmetic products that are not tested on animals needn't necessarily be vegan or vice-versa. So if some cosmetic companies claim that their products are vegan, see if it contains the cruelty free certificate too. Also, some companies include the cruelty free tag inside the vegan definition. You can always ascertain the facts with the representatives of the company by asking specifically if the product has been tested on animals.
Always opt for vegan friendly makeup products that are cruelty free too. Your small participation can lead to a big difference.
Foundation is an integral part of any makeup enthusiast's makeup routine. It sets the base for the rest of the makeup and can drastically affect the end results. Therefore, it is important to master this step of the process. Professional makeup artists use a variety of methods to apply foundation. Some use sponges, others use brushes and some even prefer their fingers.
Courtesy-ecouterre
Brushes, however, offer multiple benefits over and above other makeup tools. Some high-quality brushes might be a bit expensive but they are the best investment you can make to apply your best vegan makeup. Some of the benefits of brushes include:
Blending: Brushes can blend foundation like a dream. Their use can give your skin a smooth, airbrushed effect in no time.
Coverage: Different foundation brushes can help achieve different types of coverage. Hence, you can use a foundation brush of your liking to help achieve the look you want. For example, a flat foundation brush gives more coverage to your skin by creating a layer of product over your skin whereas a stippling brush or buffing brush helps blends the foundation into your skin.
Hygiene: Brushes can be easily cleaned and re used using a brush cleanser. This protects your skin from acne and infections.
Control: Brushes offer more control over application. They allow you to layer product little by little until you achieve the desired coverage.
So discard all your other makeup tools and switch to brushes for that flawless makeup routine.
In as much as vegan makeup has numerous benefits to the user, what can't be denied is the fact that its cost is relatively higher as compared to the ordinary artificial makeup. With this in mind, scores of women globally are always looking for places where they can get quality affordable natural makeup without poking a hole in their pockets. If you are making the switch and want to start using natural makeup, you might be conflicted on where to buy vegan make up at an affordable cost.
Courtesy-savoytruffled
Online: The internet has virtually changed the way we do things. From how we communicate, how we search for information to how we shop and make payments online. It doesn't matter whether you are a regular user of natural makeup or if it's your first time to use. You definitely want to find a place where you can buy cheap vegan makeup. You can surf online for various brands, online stores and make comparisons on price. Once you've compared various online stores selling natural makeup, you can always buy from the most reputable, reliable and one whose cost is effective and affordable.
Super boutique store: There are so many boutique stores around your locality that sell natural makeup. You can always pay a visit to some of them, compare the different kinds of vegan makeup available based on quality and price and buy one that suits your budget. The sole objective here is to ensure that you get what pleases you while at the same time within your budget.